Hello and welcome to our blog, Mega Monkey Mash! We are four sisters who love to craft - Caitlin, Shannon, Maureen, and Colleen.
We joined forces and decided to share our love of all things craft and superhero related with the world. All four of us are mothers of young children who inspire us daily. Combined, there are six of those kids running around and they love superheroes, too!
Not only are we amazing mommys (if I do say so, myself), we also have full time jobs and responsibilities that require a lot of our energy! Sometimes it's a struggle to find the time to craft but we are determined. We hope to share ideas and inspiration to help others make time to craft. Some of our creations are available for sale here on Etsy. I especially love Caitlin's Thor Inspired Necklace shown below, just in time for the sequel!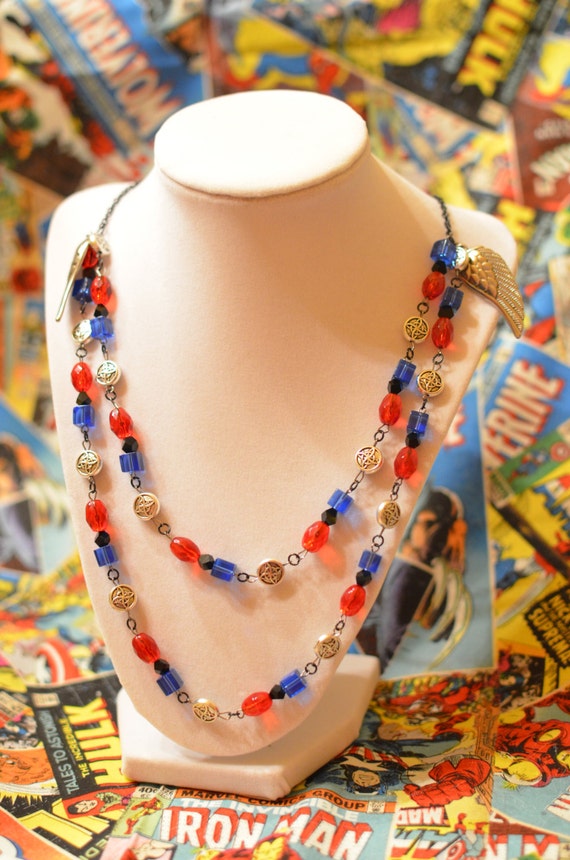 I am the younger of the four, Maureen (aka Mo). I began seriously crafting in 2004 when Caitlin and my mom bought me scrapbooking supplies for Christmas. You could say it is now an obsession Other than scrapbooking, I've cross stitched, made cards, and created many diaper cakes and towel cakes for various types of showers. I'm learning how to crochet and I enjoy painting, DIY projects, and coming up with fun things for my son to do.
Right now I'm working on a couple of projects, including some great superhero diaper cakes. I am hoping to share pictures shortly! If you don't know what a Diaper Cake is, they are cool creations that can look like a cake, a motorcycle, an animal, etc and they are made with diapers. Here are some I've done in the past.
Other projects you should see coming up include fun things to do with kids, Christmas projects, beautifully made jewelry, and so much more! Make sure to come back for new updates, leave a comment (we take requests, suggestions, questions, etc), and like us on Facebook!